W
hen you think of Santa Barbara, most people probably think sunny warm beaches, old Spanish homes with glorious views or red tile rooftops lining the downtown corridor. Coming from the competitive golfing family that we are, we think golf.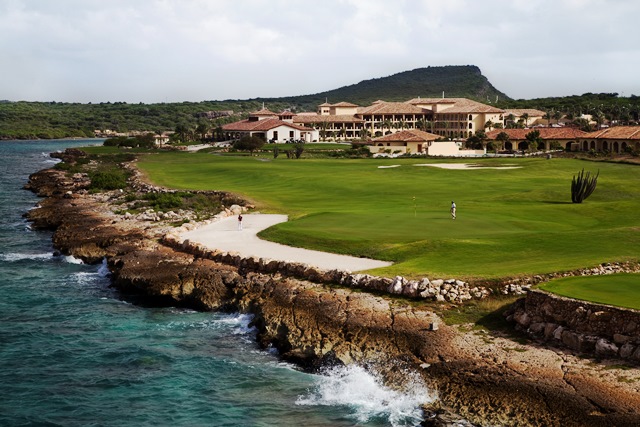 Some of the finest golfers, both PGA and Amateur, made their home in Santa Barbara. Santa Barbara has donated to the golf world Al Geiberger, also known as "Mr. 59" who was the first person to shoot 59 in a professional tournament, 11 PGA wins, 11 Champions Tour wins, Buddy Allin (10/13/44-3/10/07) also a Pate Family relative, with 5 PGA wins, Sammy Randolph, 3 time, first-team All American with 13 collegiate wins, US Amateur, California Masters Tournament, winner Bank of Boston Classic '87. www.SamRandolphGolf.com.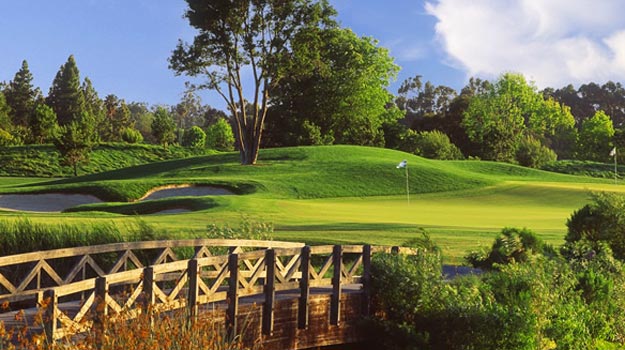 And our personal favorite, Steve Pate, with 6 PGA Tour wins, 1 Nationwide Tour win, and our most proud, two-time Ryder Cup Team Member '91 and '99 GO championship golf is being ensured by one of its own, Steve Pate, who wrote his name into the La Costa history book by winning the 1988 Tournament of Champions. Steve, now an emerging golf architect partnered with acclaimed course designer Damian Pascuzzo, is a key figure in the trio of visionaries who have completely renovated 18 holes at the La Costa Resort into the new Champions Course at La Costa (formerly the North Course).
Santa Barbara offers so many beautiful venues to tee it up: La Purisima, par 72, just up the coast in Lompoc; Twin Lakes, par 9 executive course with state of the art practice equipment www.twinlakesgolf.com, under the direction of PGA Professional Don Parsons; Santa Barbara Golf Club, a public course, and the views do not get much better than Sandpiper Golf Club, par 72 with many spectacular view holes; Glen Annie Golf Course, par 71; a hidden gem just 15 miles north on Highway 154 sits Ranch San Marcos, par 71, bring your field glasses, you might see deer, turkey, bobcat; and several incredible private clubs including La Cumbre Country Club, par 71, designed by William Bell, Jr., Birnam Wood Golf Club, par 70, designed by Robert Trent Jones, Sr.; Montecito Country Club, the club where John and Steve Pate learned the game, par 71, designed by Max Behr and world renowned Valley Club of Montecito, par 72 designed by Dr. Alister Mackenzie. department. Watch for up and coming JuniorGolfer,Matthew Pate, who at the old age of 12 is a two-time winner Southern California Golf Association Parent Junior Tournament. OK, so John Pate helped him out a bit…Go Santa Barbara!
I
nterested in living the Santa Barbara and Montecito Lifestyle? For more information on the Montecito Luxury Real Estate Market
click here
to contact Susan Pate or visit
MontecitoLifestyle.com.